Providing electrical, control and instrumentation engineering services throughout the UK from initial design through to commissioning and maintenance.
Our strong dynamic team continuously undertakes personal development allowing us to implement the latest technologies and maintain the highest degree of competency across all our disciplines. We are ISO accredited and Construction Line registered.
With specialist knowledge and experience we work with clients to establish long-standing partnerships achieving reputable standards in quality and productivity, whilst being fully committed to our Health and Safety and Environmental policies.
JTS EC&I is a registered member of the ECA and has been assessed and accredited to undertake the Design, Installation, Inspection, Testing and Maintenance of Electrical installations to BS7671 including those in hazardous areas.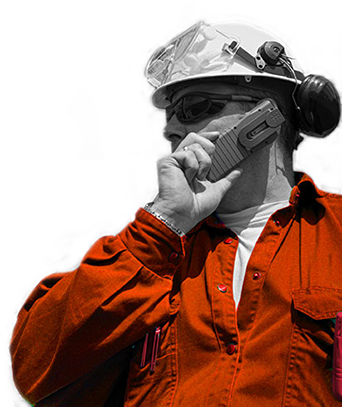 Our work is covered by the ECA Bond and the
ECA Guarantee of Work scheme
We understand that you want to concentrate on what you do best: your core business. JTS EC&I ensures that your Facility can operate at maximum efficiency each and every day of the year. Our aim is to enable you to reach the highest possible levels of availability and efficiency by taking care of all of your electrical, control, instrumentation, mechanical and project management needs.
We offer over 20 years of successful Electrical Control & Instrumentation engineering delivery, with successful Design, Construction, Operation and Maintenance experience in heavily regulated industries including top tier COMAH sites, oil and gas, power generation, MoD, pharmaceutical, manufacturing and utilities.
Embedded right through our business culture is the commitment to establishing long lasting partnerships, to ensure we deliver the highest level of engineering competence and commitment. This ethos has seen us complete numerous successful projects for our clients, whilst maintaining an excellent safety record.
We work in partnership with our clients and provide:
• A dedicated team of multi-skilled engineers who are solution-focused, who take ownership for a task, and who have an in-depth knowledge of process engineering and can apply this to your whole operation
• Experienced engineers who are fully conversant with the requirements of DSEAR and ATEX 137
• The right engineers on your job. We effectively manage competencies to ensure that the team we send to site are equipped with exactly the skills you need to get the best outcome for your business
• One dedicated point of contact right from the outset through to project completion. We'll ensure that each element of a project is taken care of, from design through to final commissioning and ongoing support
• Support for your business or project objectives and the part we have to play in that process, from technicians on site right up to engineering consultancy services, depending on the scope of your requirements
Key to our operating principle is to offer a flexible solution to meet your unique site requirements. We can also offer longer-term, partnering agreements. This means that we can support you with both longer-term, partnering agreements where we establish JTS within your overall operation, or we support with the day-to-day or maintenance tasks on an as-required basis.
Ian Johnson
Director
e: ian.johnson@jts-eci.co.uk
t: +44 (0) 1538 306694
m: +44 (0) 7917 678888
I have served the industry for over
30 years, working across many sectors, many of which include
heavily regulated industries such
as oil and gas, power generation, MoD, pharmaceutical, prison, manufacturing and water treatment industries. I am the Principle Duty Holder for the company under the ECA, a registered chartered
electrical engineer (cEng), and a registered Prince2 certified project manager/practitioner.
Matt Walley
Senior EC&i Engineer
e: matt.walley@jts-eci.co.uk
t: +44 (0) 1538 306694
m: +44 (0) 7540 823104
I am the Senior EC&I Engineer,
with overall responsibility for
the day-to-day operational management of our team of engineers. I have experience
of leading projects and working
at a classified Top Tier COMAH site
in the heavily regulated oil and
gas industry.
In 2014, I was proud to be
appointed Company Director
of JTS EC&I.
Darren Costin
EC&i Supervisor
e: darren.costin@jts-eci.co.uk
t: +44 (0) 1538 306694
m: +44 (0) 7807 609064
I am the EC&i Supervisor for JTS, with experience of working at a Top Tier COMAH site. I'm a Qualifying Supervisor for the ECA, an NIC EIC Approved Contractor and JIB card holder. In addition, I hold an IPAF
Power Assisted Licence. I provide guidance to our apprentices
working towards their NQQ assessor visits and take a proactive role in
the mentoring of our team.
In 2016, I became a Company Director.
Click on the image for our latest JTS EC&i online brochure
JTS EC&I Engineering Services
Rudyard House, Off Green Lane Rudyard,
Leek
Staffordshire
ST13 8PN
Johnson Technical Services Limited. Registered in England & Wales.
Company Registration Number: 05694727
t: +44 (0) 1538 306694
e: enquiries@jts-eci.co.uk
website designed by: